Looking for something special? Use the "Search" window top/right
Welcome to the website of Etiopia-Witten Assoc.
Etiopia-Witten is a registered charitable association from Witten town - Germany supporting Ethiopia
Bloody civil war

in Tigray,
the northern province of Ethiopia
The people there are starving
and without medical care
Donate
Etiopia-Witten e.V.
Sparkasse Witten
IBAN: DE70 4525 0035 0000 9010 90
The friends of Ethiopia can help
Etiopia-Witten Association Germany
01. Nov. 2021
Tigray and German Cardiologist from Etiopia-Witten just published in European Heart Journal:
We need your help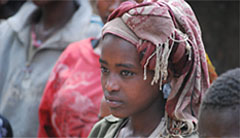 Every donation counts!
Yes, I would like to support the work of Etiopia-Witten Assoc.
Online donation via Betterplace.org is now possible